If there is no one left to build our homes, what will we do?
Construction is the second most dangerous occupation in the UK. While sudden injuries from falls, cuts and other accidents contribute to this statistic, a more widespread problem is the development of Work-Related Musculoskeletal Disorders. Over their careers, builders are very likely to develop shoulder, neck and back problems due to carrying heavy loads, repetitively straining their muscles and working in awkward positions. This leaves them susceptible to a lowered quality of life both during and after their careers. Many builders pride themselves on the physical nature of their job, and losing the ability to build and fix things as they age becomes frustrating. Furthermore, the occupation is ageing, partly due to young peoples' reluctance to enter such a perilous field.
My father works as a concrete contractor, having taken over the business from my grandfather. As he has gotten older, his body has started to show the toll that his work has taken on him in the same way that it did to his father. It is shocking that there is not more being done to make the construction industry safer in the long term and avoid this prognosis. The video below gives a background on my father, the work he loves, and the challenges he faces as he gets older.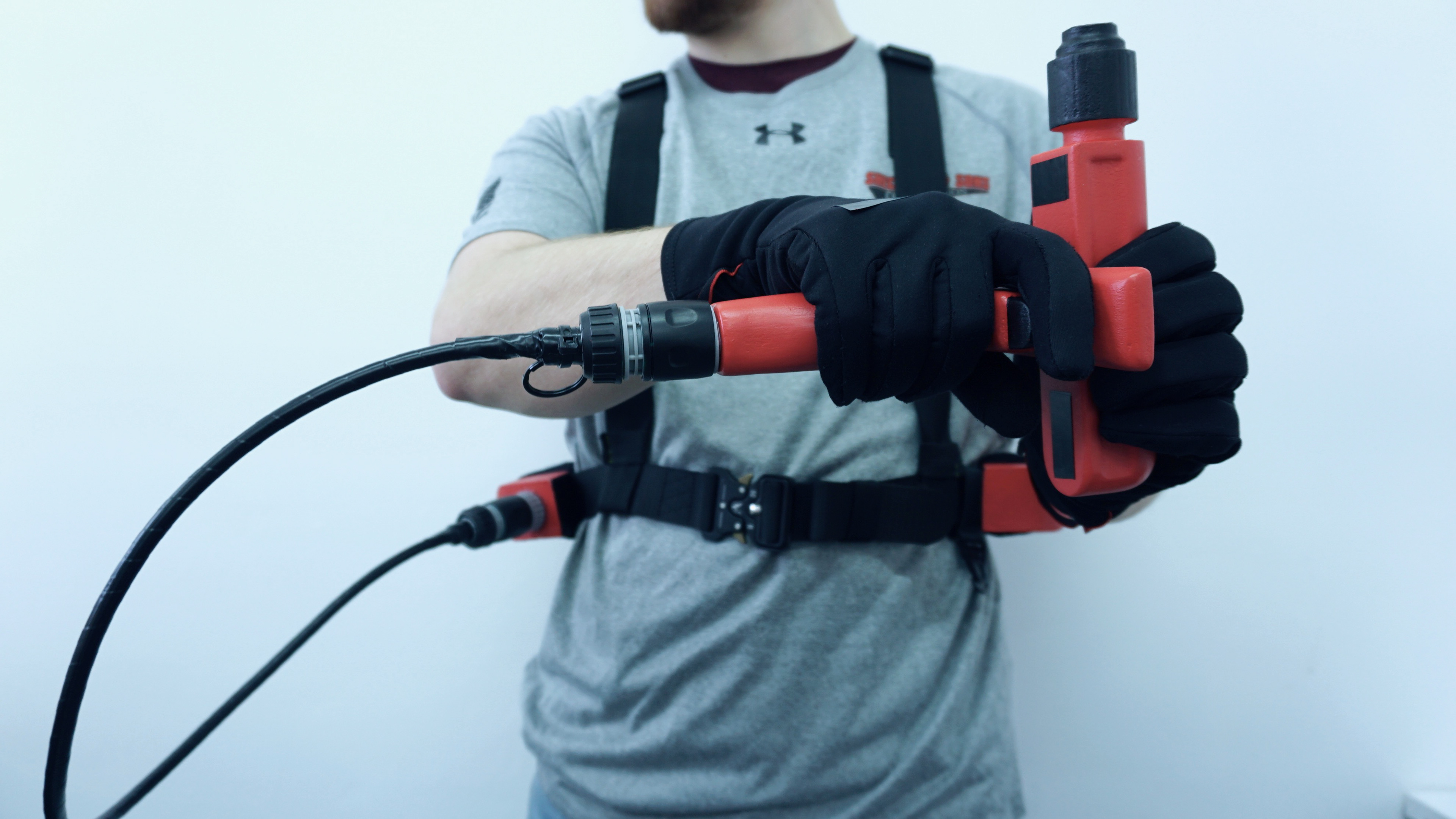 Sidekick is a system which drastically reduces the in-hand weight of power tools in order to reduce repetitive strain and fatigue on the shoulders and neck. In this specific instance, the main components of an electric power drill - the battery and the motor - are isolated and offloaded away from the hand and to the waist. This achieves an in-hand weight saving of over 60 percent compared to existing tools, reducing the fatigue associated with repetitive drilling and driving screws, particularly when working overhead. It would be extremely beneficial to builders working in framing, carpentry, concrete form-building, electrics, refurbishment and more, with expansion possible to include different tools. The top section of the tool can also swivel 360 degrees to aid in maintaining safe ergonomic positioning when drilling above or into corners. The construction industry is crucial to the world around us, and the workers deserve an acceptable working environment.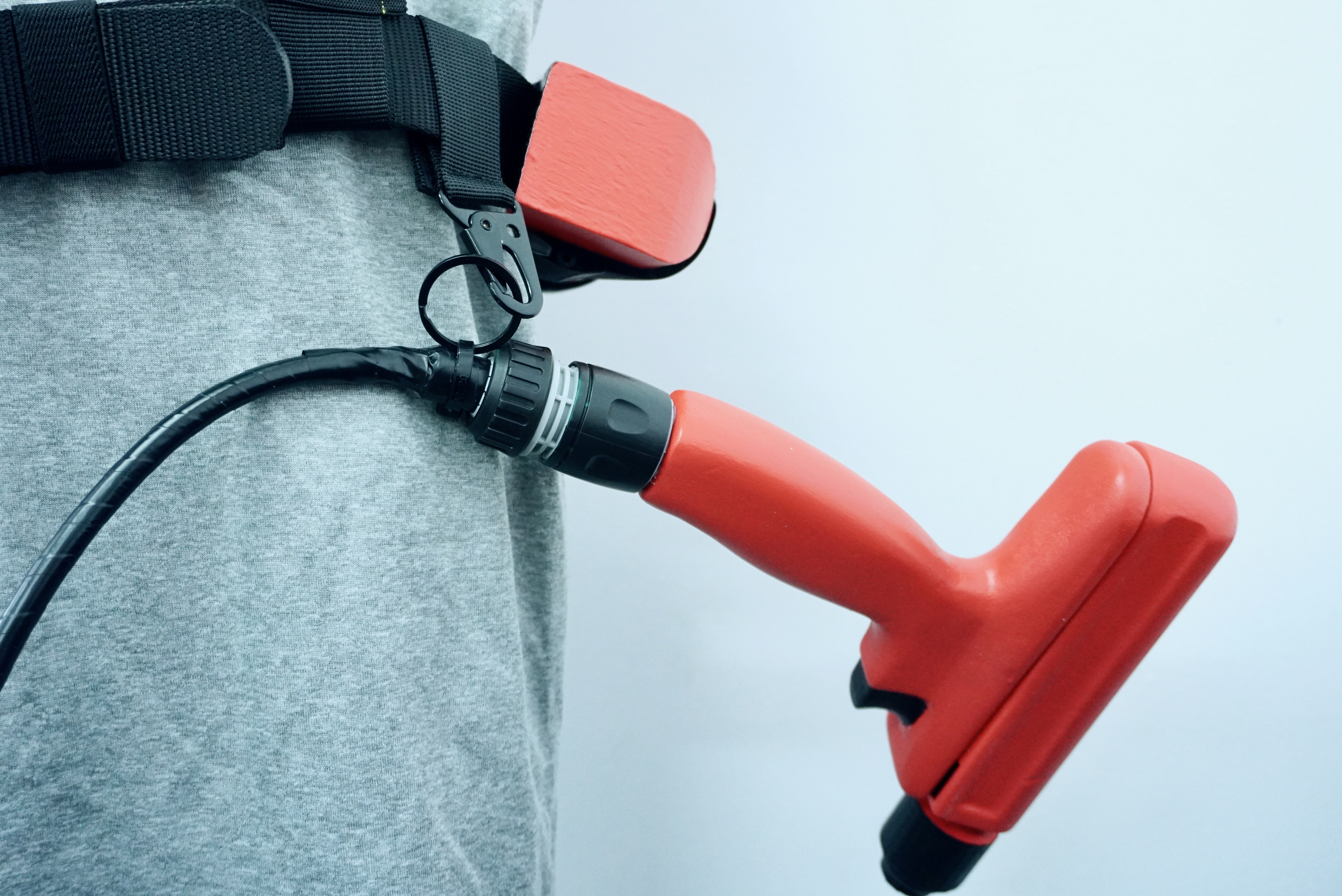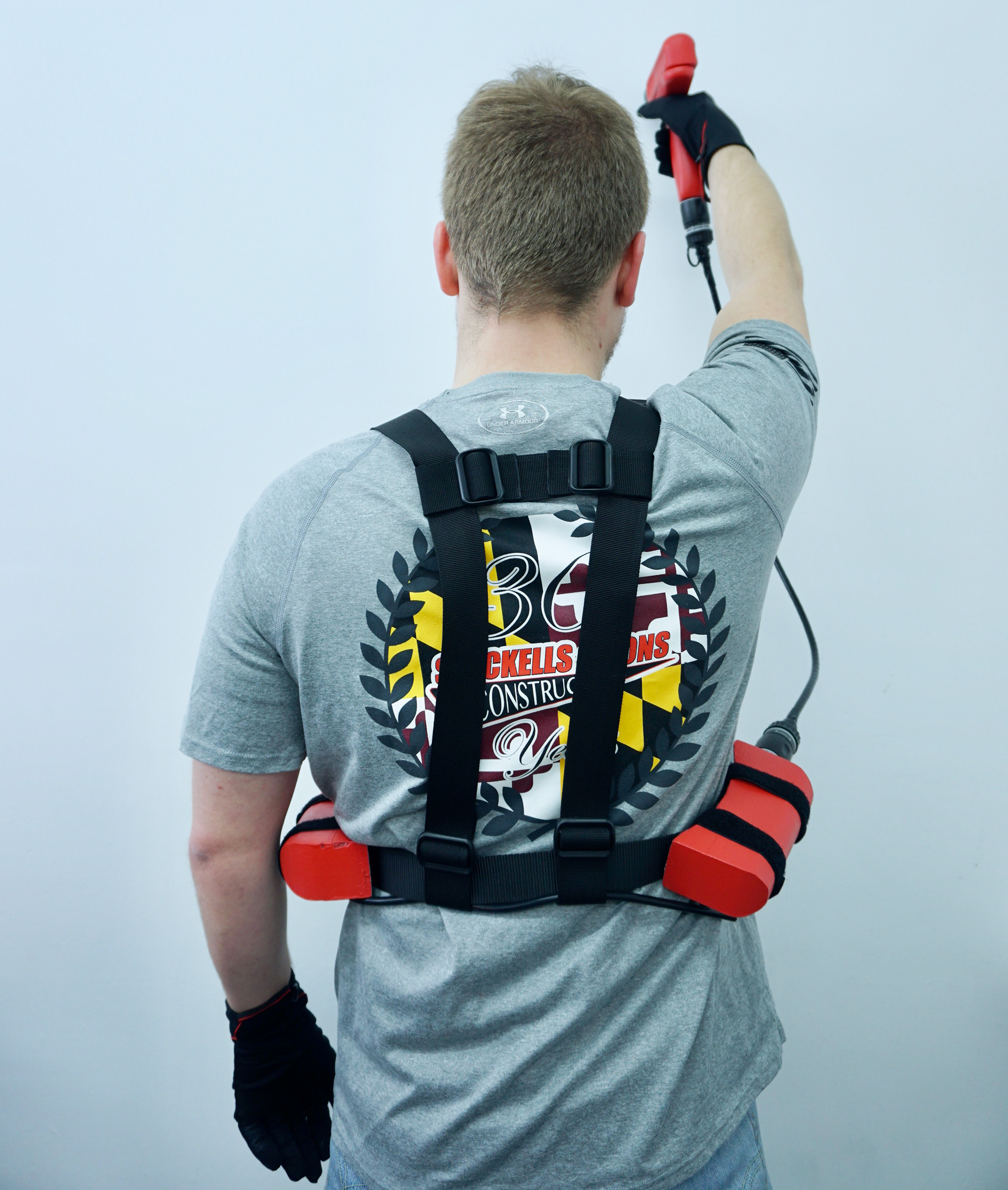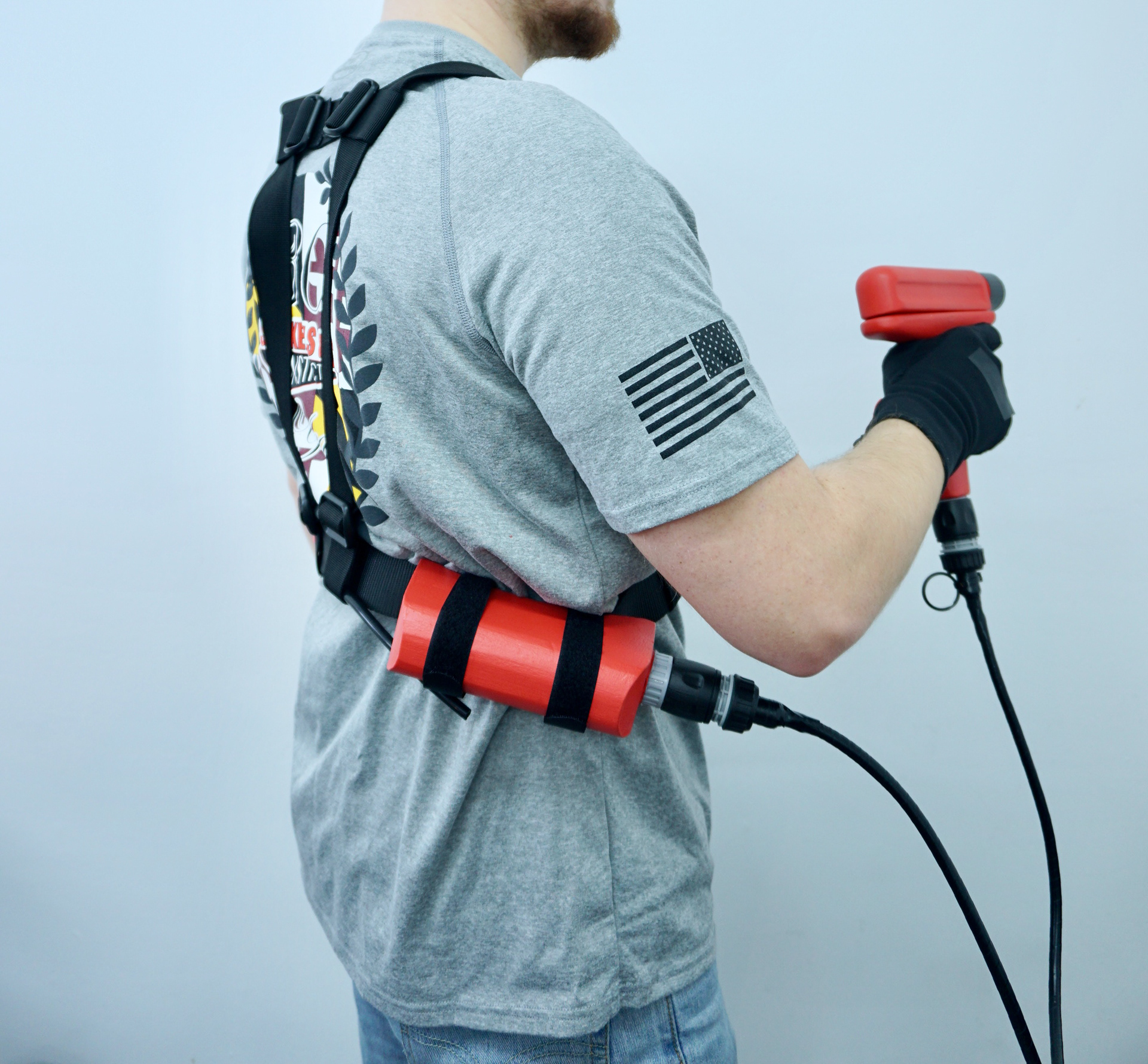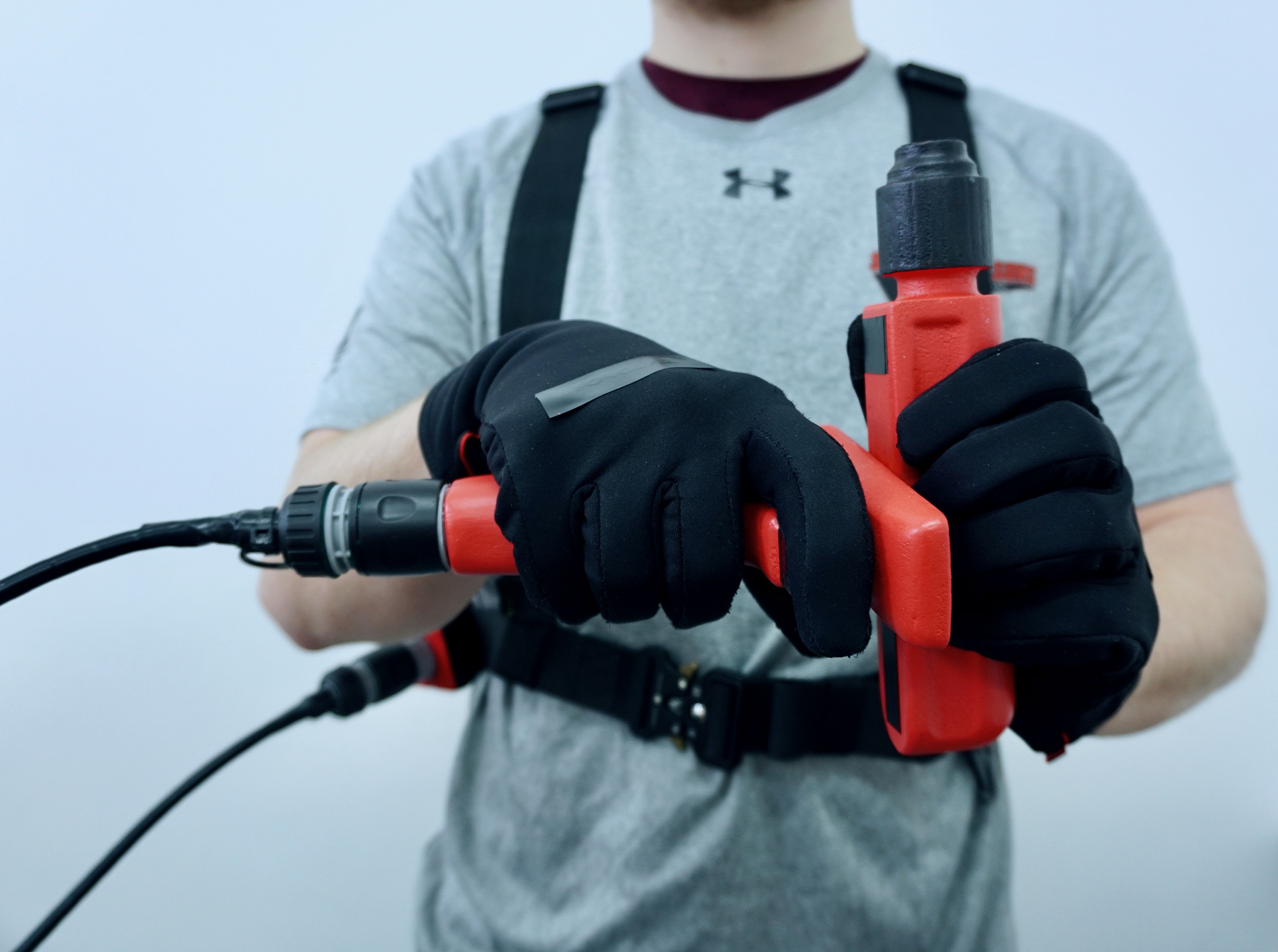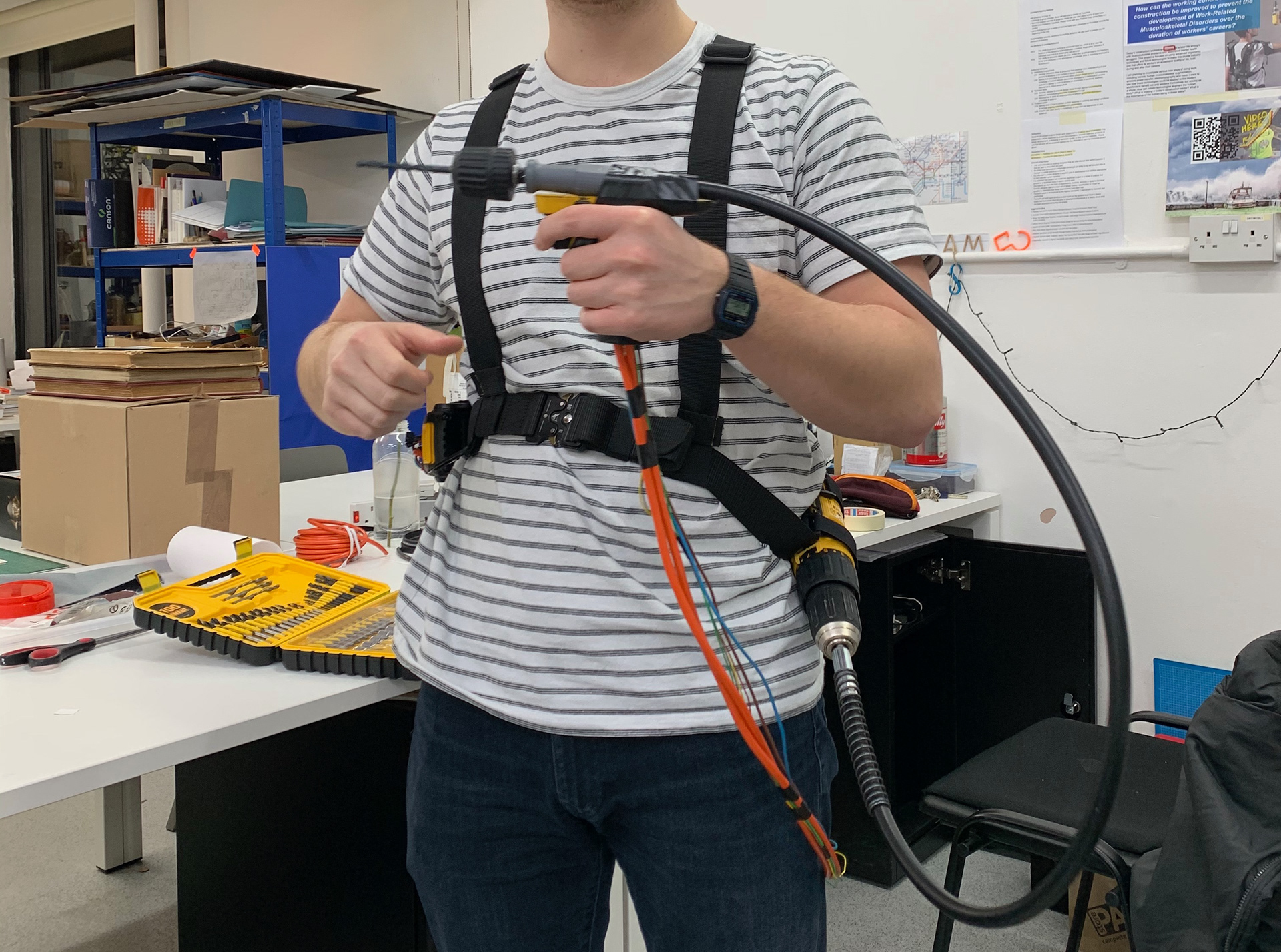 5-Axis CNC Machine
(final prototype)
Autodesk Fusion 360
(3D model, technical drawings)
Workshop Tools
- belt sander, bandsaw, cordless drill, drill press, Dremel tool (initial prototyping)
Modeling foam, clay, cardboard
(initial prototyping)
Sheckells & Sons Construction
Kevin Sheckells,

Sheckells & Sons Construction
Lorri Sheckells,
Physical Therapy Assistant, Kaiser Permanente
Louis Vasiliades,
Senior Design Engineer, DAP (formerly working at Stanley, Black & Decker)
Dr. Benny Lo,
Hamlyn Centre, Department of Surgery and Cancer, Imperial College London
Vicky Aslup,
Senior Occupational Therapist, University of Maryland at Upper Chesapeake Medical
David Walker,
Business Unit Leader, Hilti Corporation