How can we develop tactile and meaningful relationships with our technology?
Smartphones and emerging smart technologies have increased peoples' connections to their environments more than ever before. However, there are some things that have been lost during this transition. Physical relationships with technology have given way to minimalist, unobtrusive boxes and cylinders scattered throughout our homes, controlled by our voices or the cold, unresponsive screen of a smartphone. Tapping on glass or struggling with a voice assistant is hardly a fulfilling or meaningful experience.
Smart Interactions (2019)

explores how we may communicate with smart technology in tangible ways. This project borrows cues from past analogue technologies, which relied on human touch to trigger mechanical movements and modulate their performance. Through this, Smart Interactions aims to develop new tactile relationships, reconnecting us with the technology we live with and allowing meaningful emotional connections with it.
​​​​​​​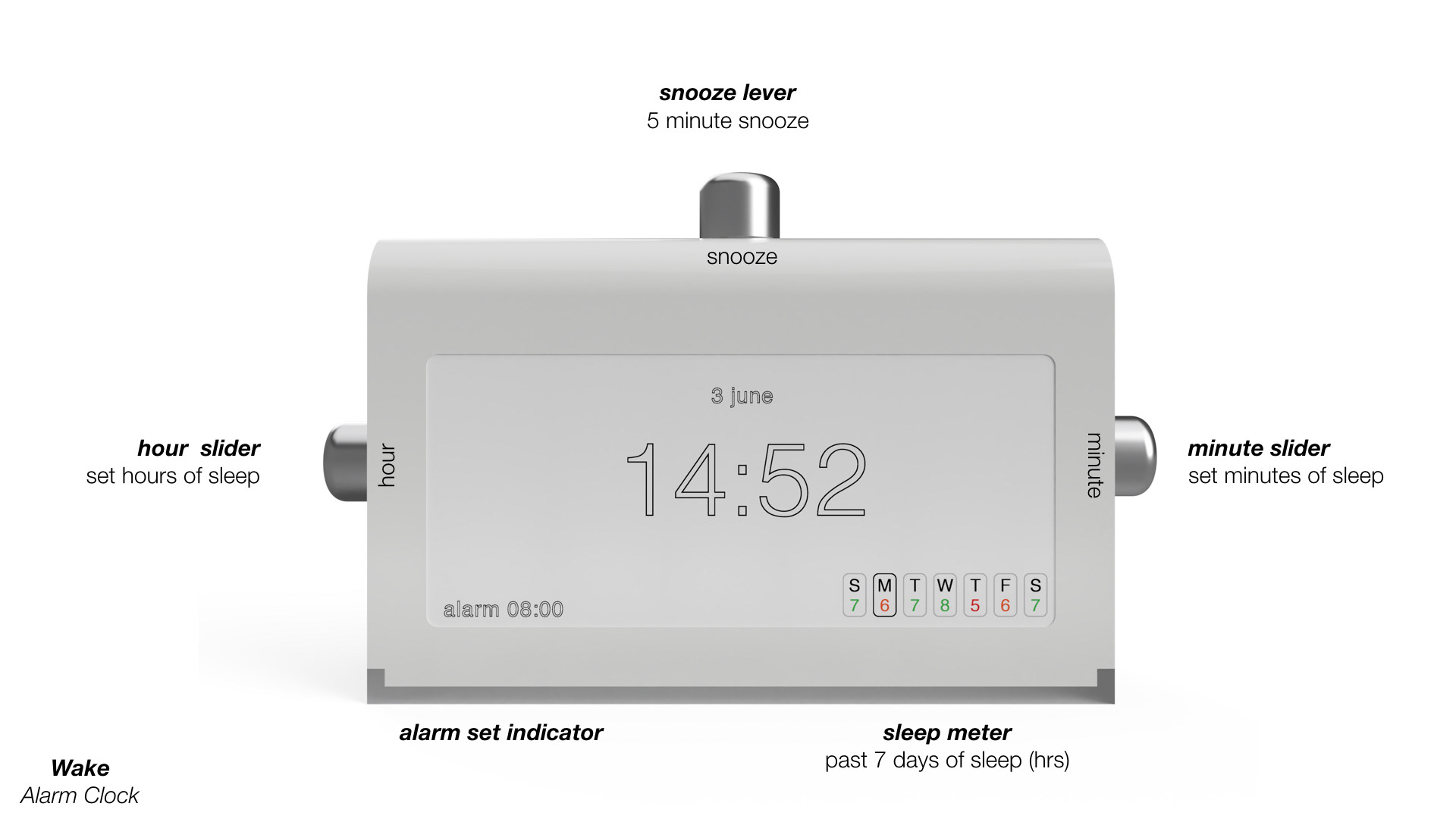 This concept manifests itself in three domestic products: a smart speaker, an alarm clock and a desk lamp. Sound, a WiFi speaker, uses a simple LCD display and concentric rings to let the user modulate the volume and equaliser as well as select songs on the fly. Wake, the alarm clock, allows for easily setting wake up time, along with a snooze "lever" that lets the user visualize how much time remains before they are woken. The desk lamp, Light, gives the user full hardware control over color temperature and luminosity by turning clicking dials on the lamp. By avoiding use of a smartphone, these devices aim to renew physical interaction with these well-known domestic items. The user knows how they work by looking at them, giving them full control over their function.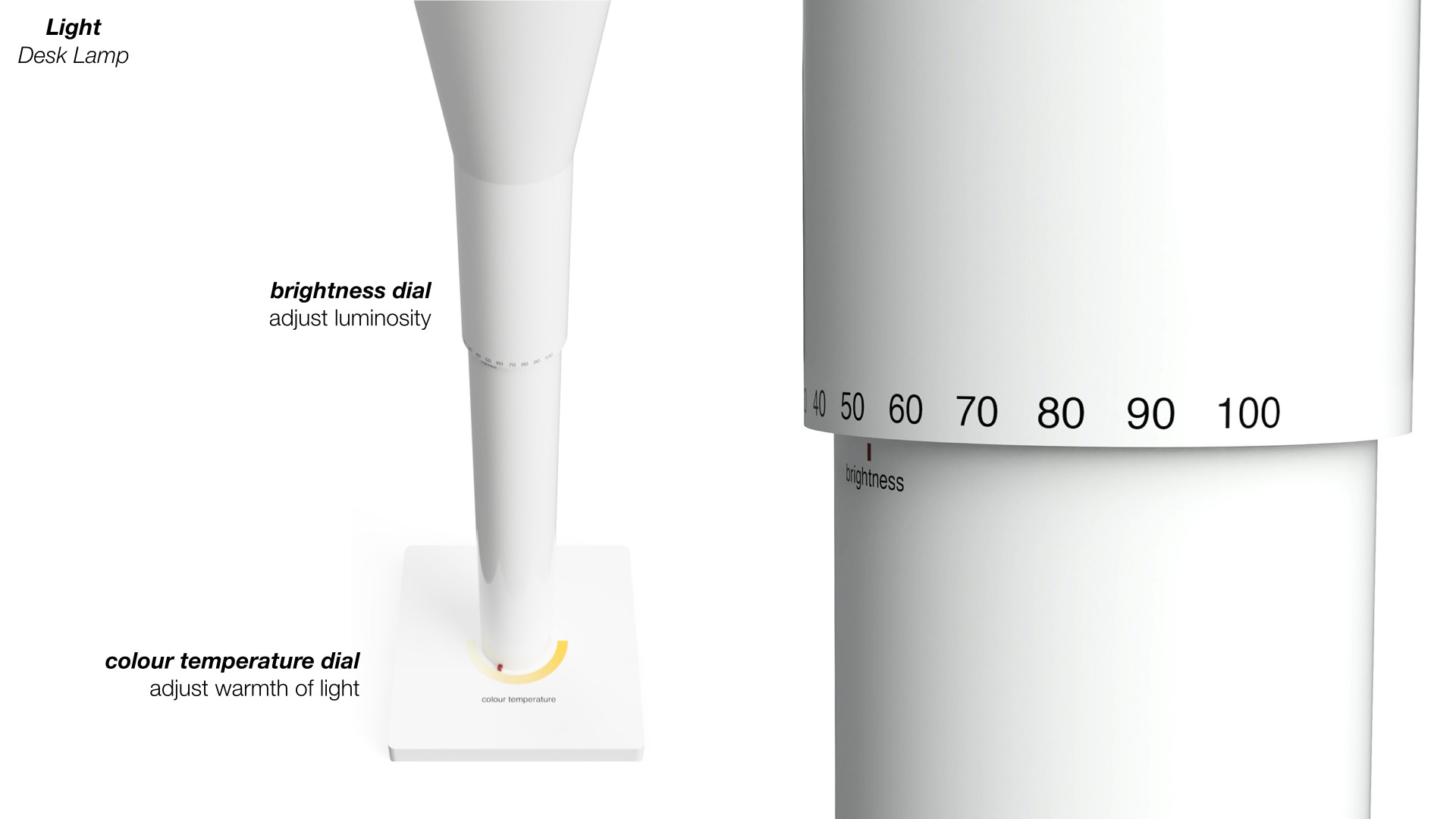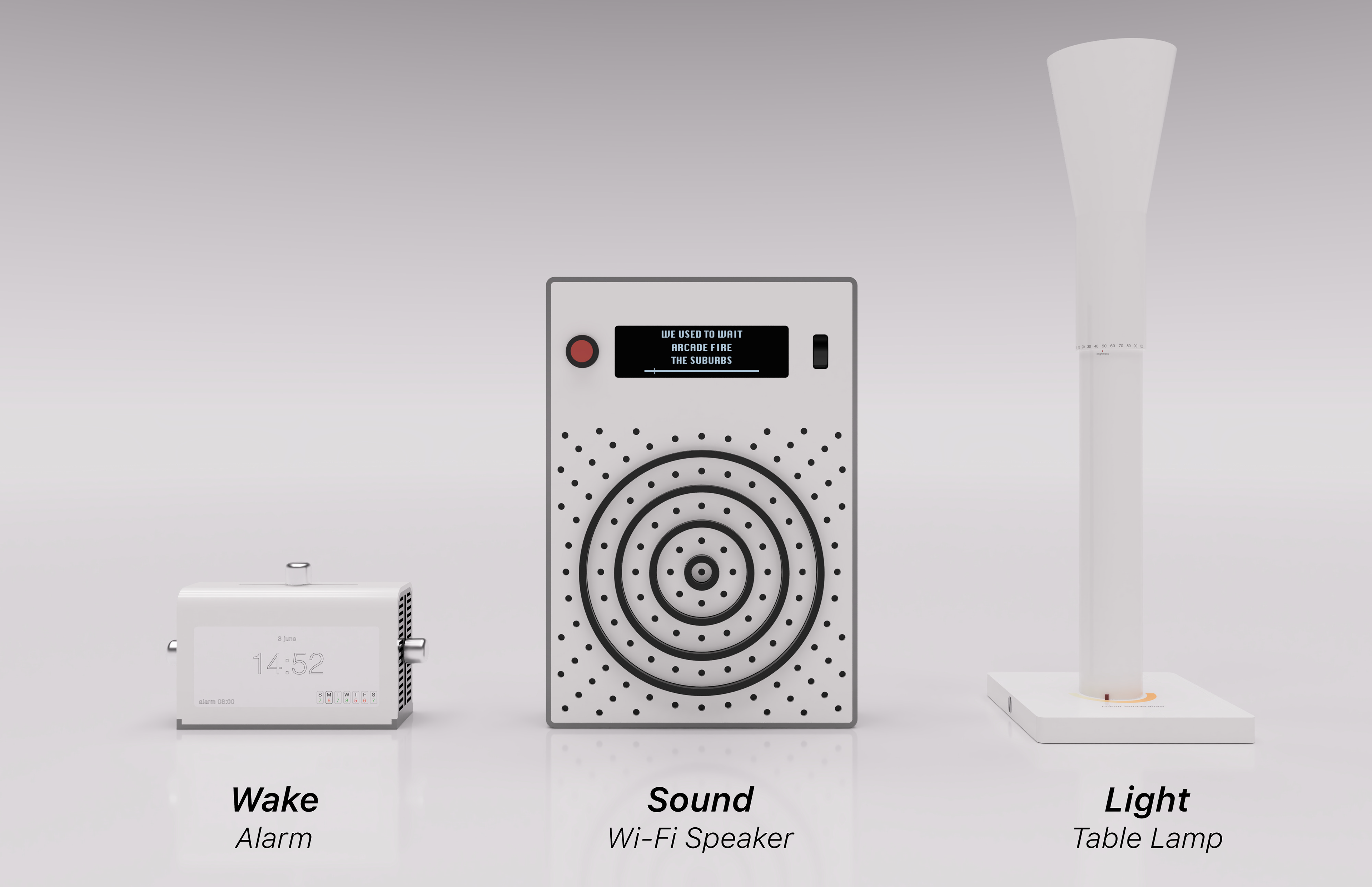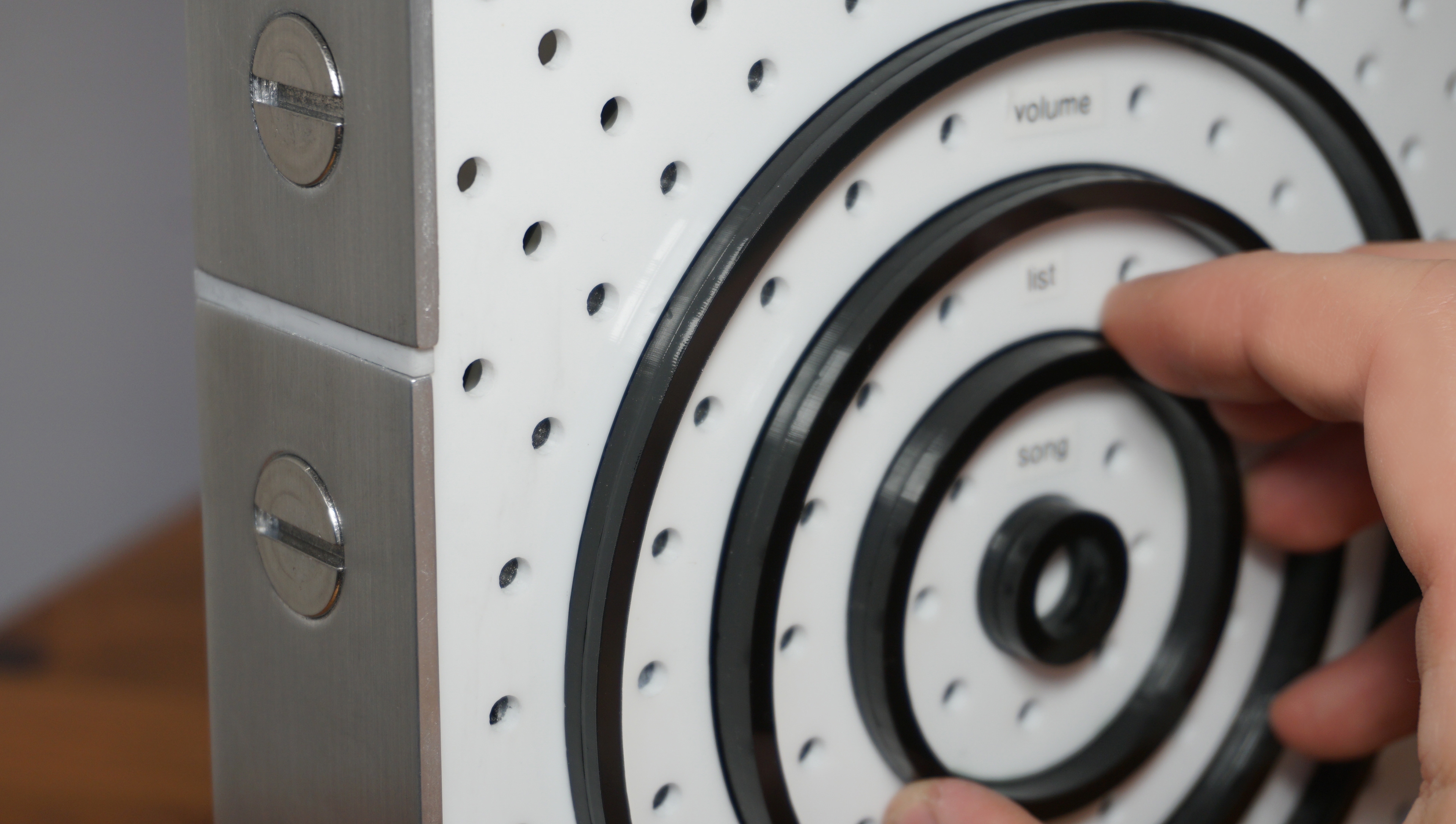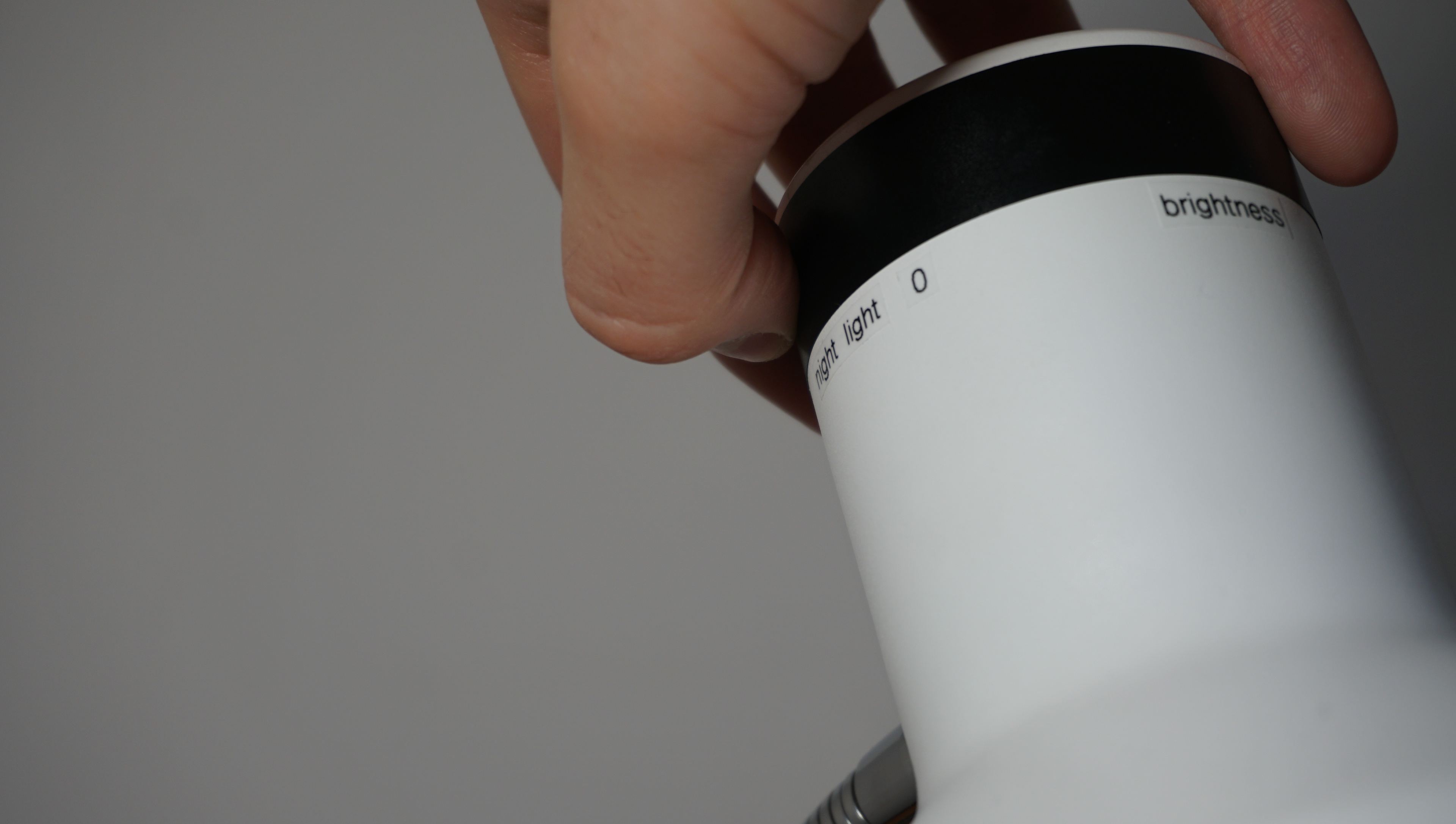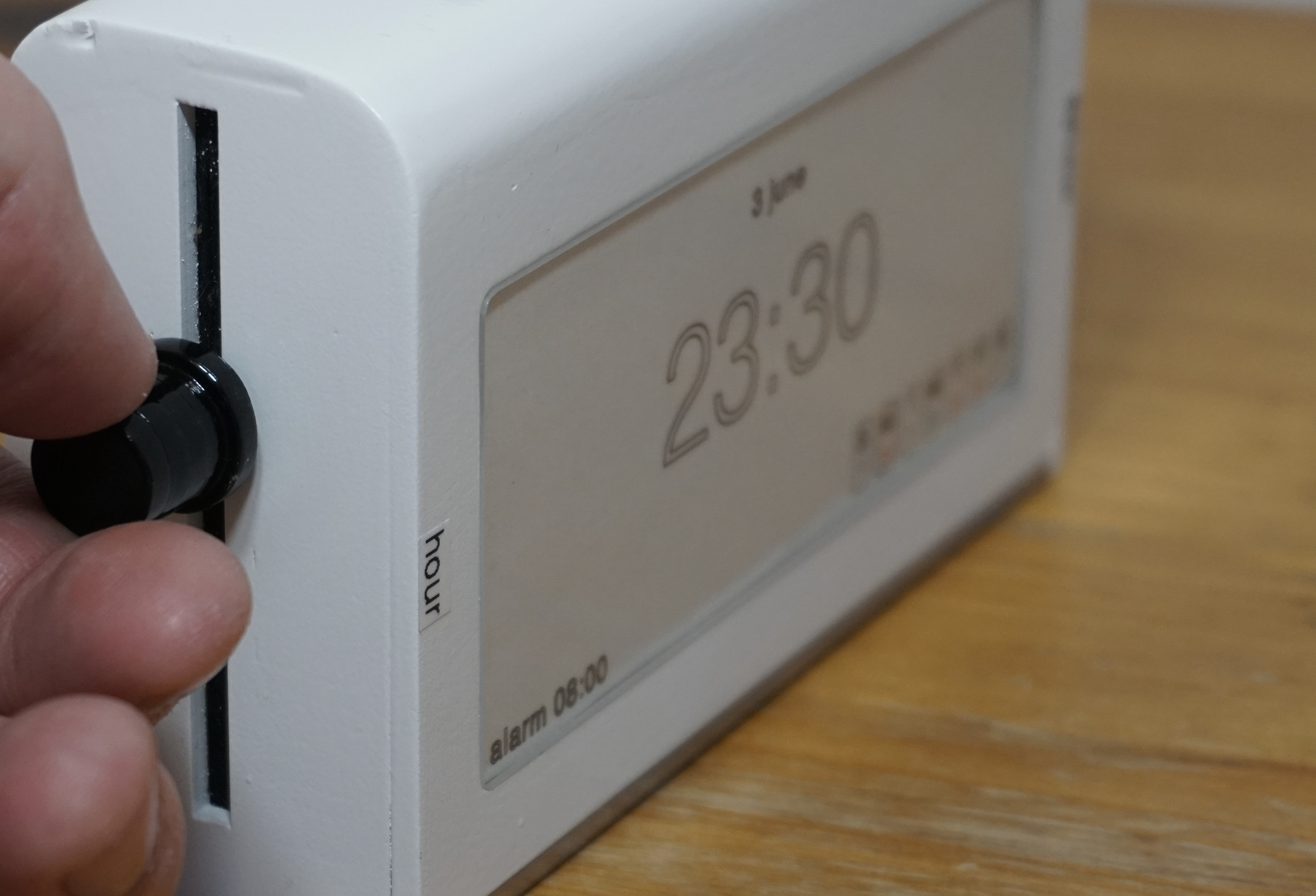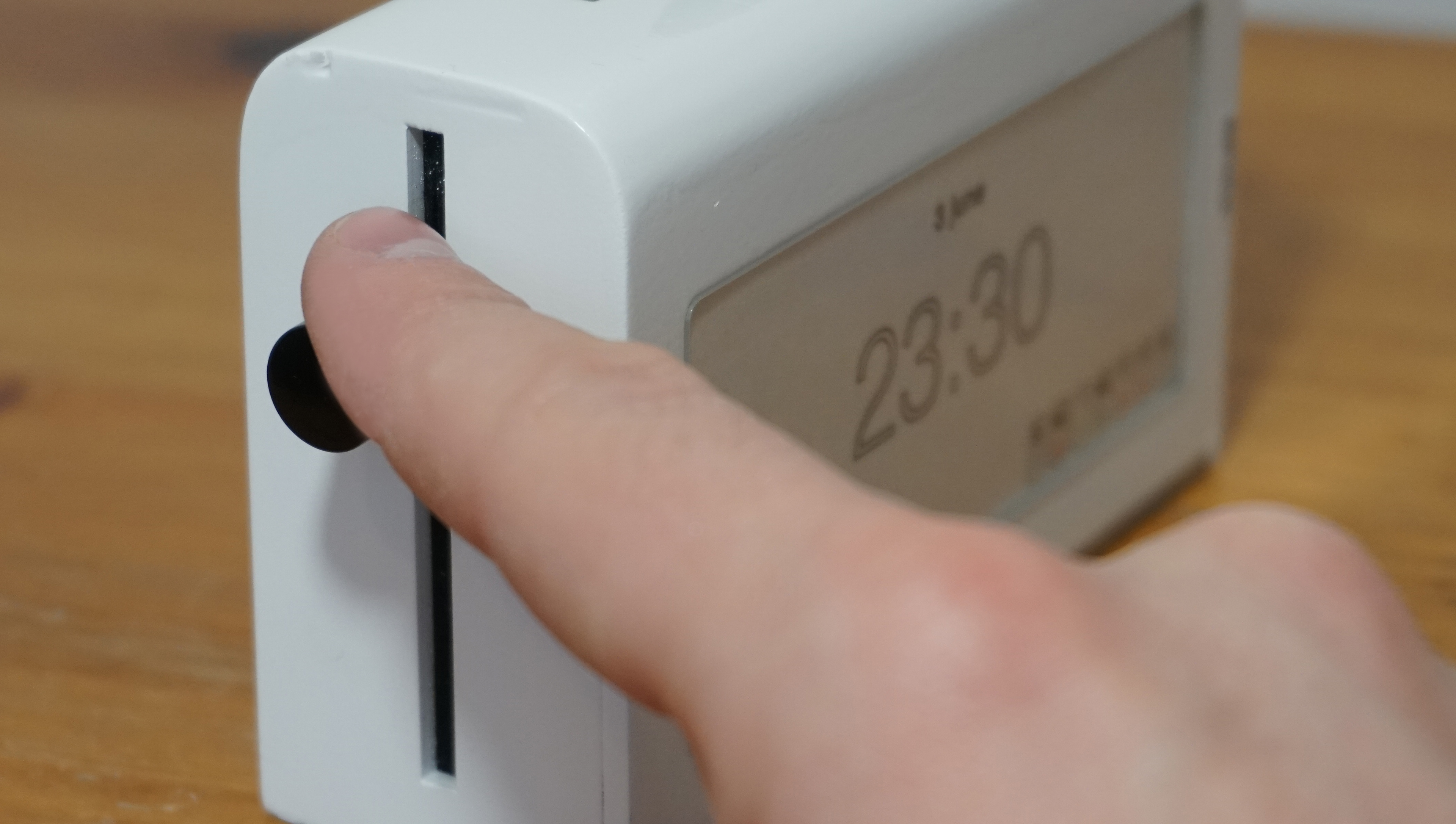 Trotec Speedy300 Laser Cutter 

(final prototype)
Autodesk Fusion 360
(3D models, technical drawings, renders)
Electronic components
(rotary encoders, potentiometers, slide potentiometers, LEDs, analog switches)
Arduino
(prototyping and proof of concept, working prototypes)
Workshop Tools
- belt sander, bandsaw, cordless drill, drill press, Dremel tool (prototyping and fabrication)
Foam board, cardboard, MDF
(initial prototyping)