When astronauts explore near-Earth asteroids in the coming years, how will they establish secure anchoring points to asteroid surfaces?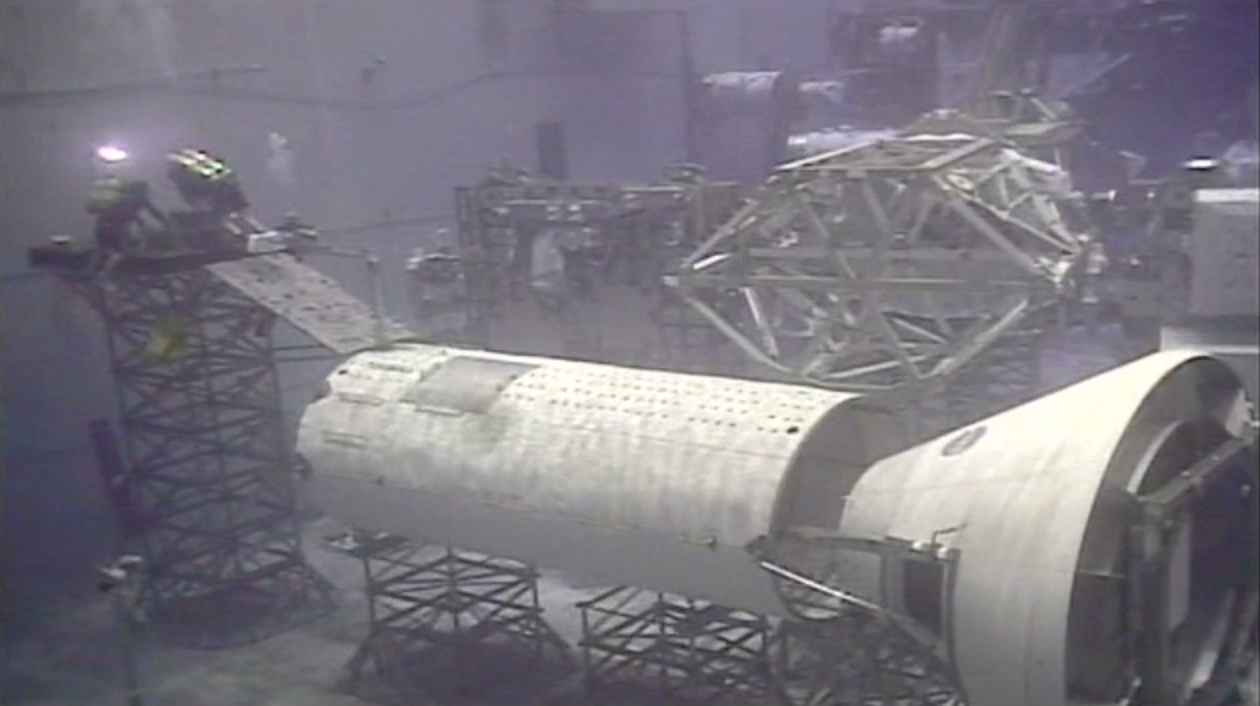 The NASA Micro-G NExT program is a collaborative project that links NASA to universities all over the country. The goal of this program is to develop solutions to current space exploration challenges and involve students in aerospace-related community outreach. With NASA poised to return to manned space exploration in the coming decades, the challenge for the 2015-2016 cohort concerned manned asteroid exploration.
Through an introductory aerospace engineering class, myself along with two other students were connected with Dr. David Akin of the University of Maryland Neutral Buoyancy Research Facility. He suggested we develop a proposal for Micro-G NExT, specifically concerned with developing anchoring devices for asteroid surfaces. Working through the fall semester, a proposal was submitted to NASA and was subsequently accepted. From there, the TERRAPIN Device was further developed with help from Dr. Akin, along with engineers at NASA Goddard Spaceflight Center and finally tested at the Neutral Buoyancy Laboratory (NBL) at Johnson Space Center in Houston, Texas.
The TERRAPIN (TERRain Anchoring Point INsertion) Device was designed to drive a tethering point into the soft, sand-like surface of an asteroid. Microgravity presents a massive challenge to traditional anchoring methods, as pushing against an object - the asteroid's surface in this case - causes an opposite reaction, pushing the user away. Using an augered bit, the device converted downward force into rotational force, allowing effective downward driving ability in microgravity. Numerous redundant safety features and failsafes were designed into the device to prevent misuse or injury to the operator, and the system was designed to be as light and compact as possible to maximize its effectiveness in a space travel environment. The divers that tested the device gave largely positive reviews. Through this, a lot was learned about ergonomics, tool design, safety, and usability in harsh environments.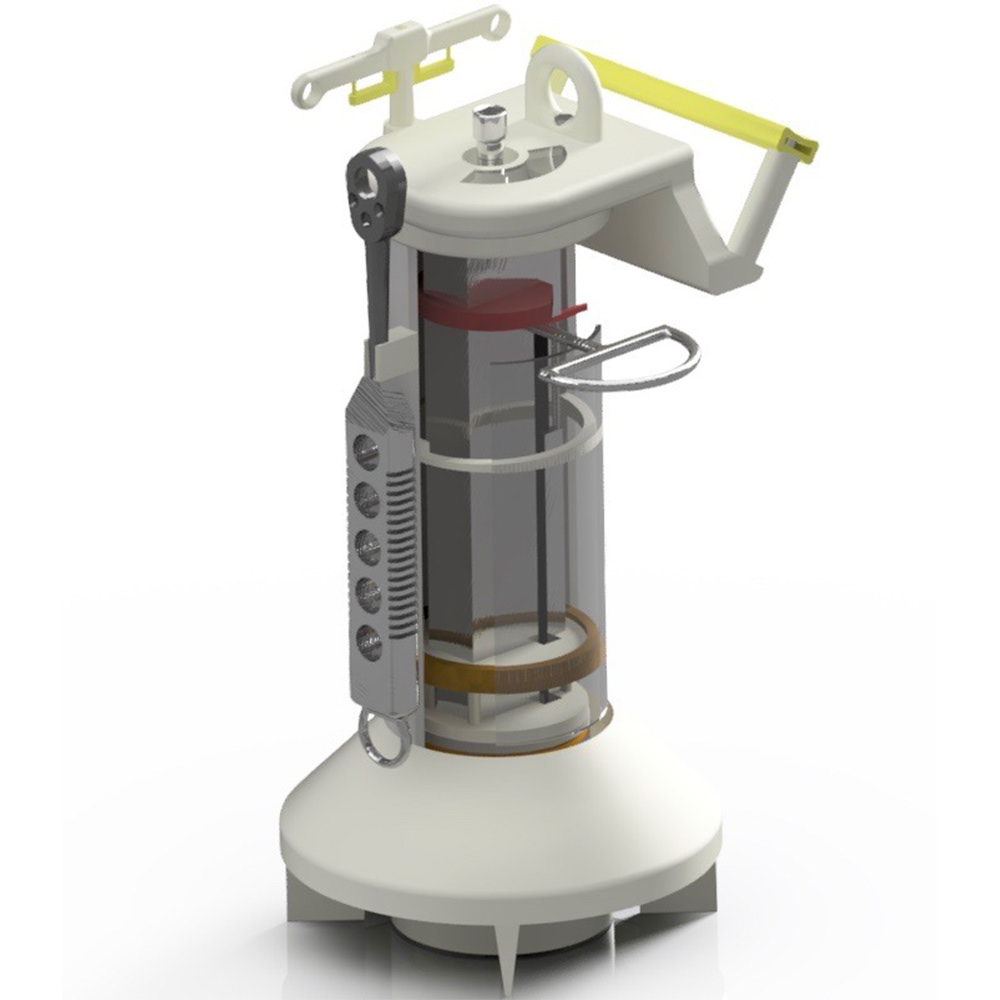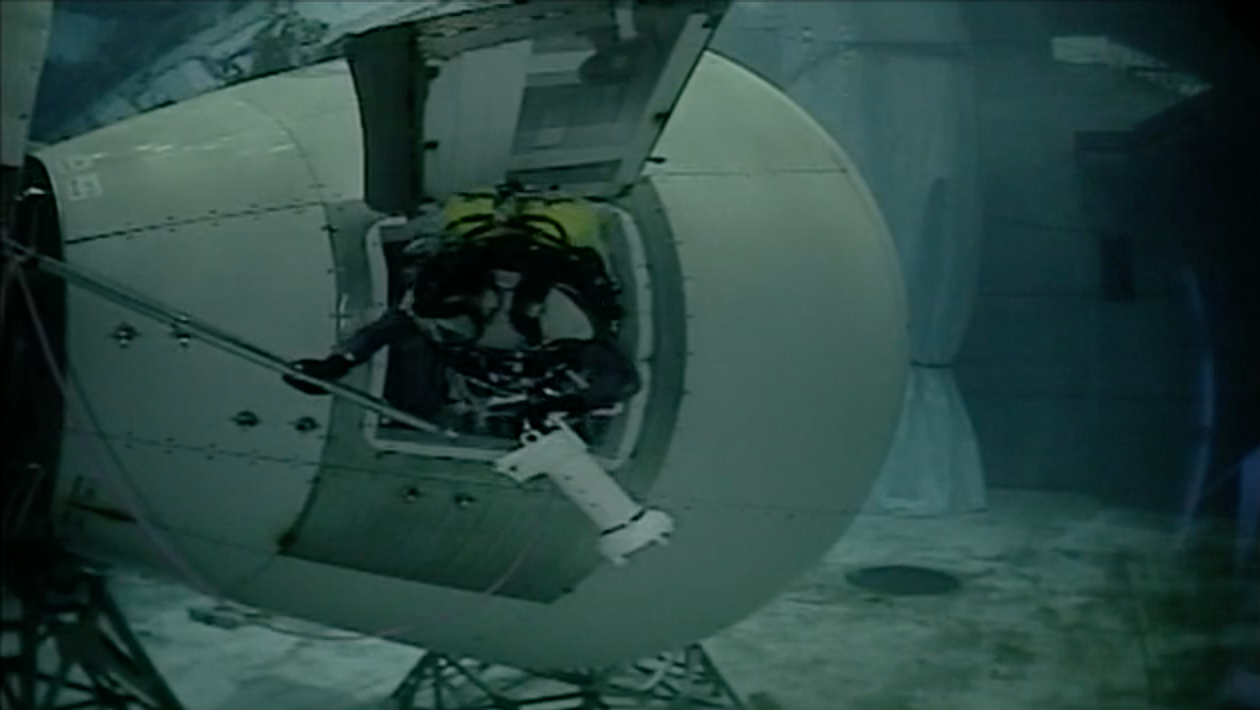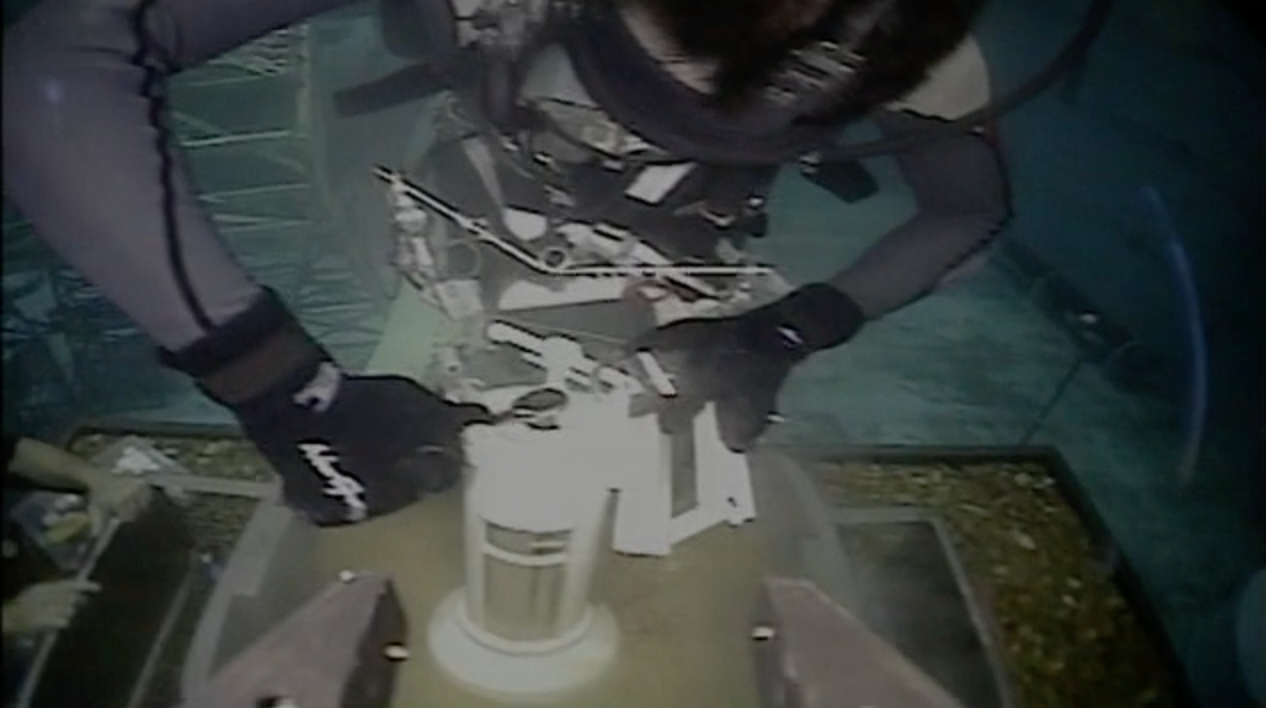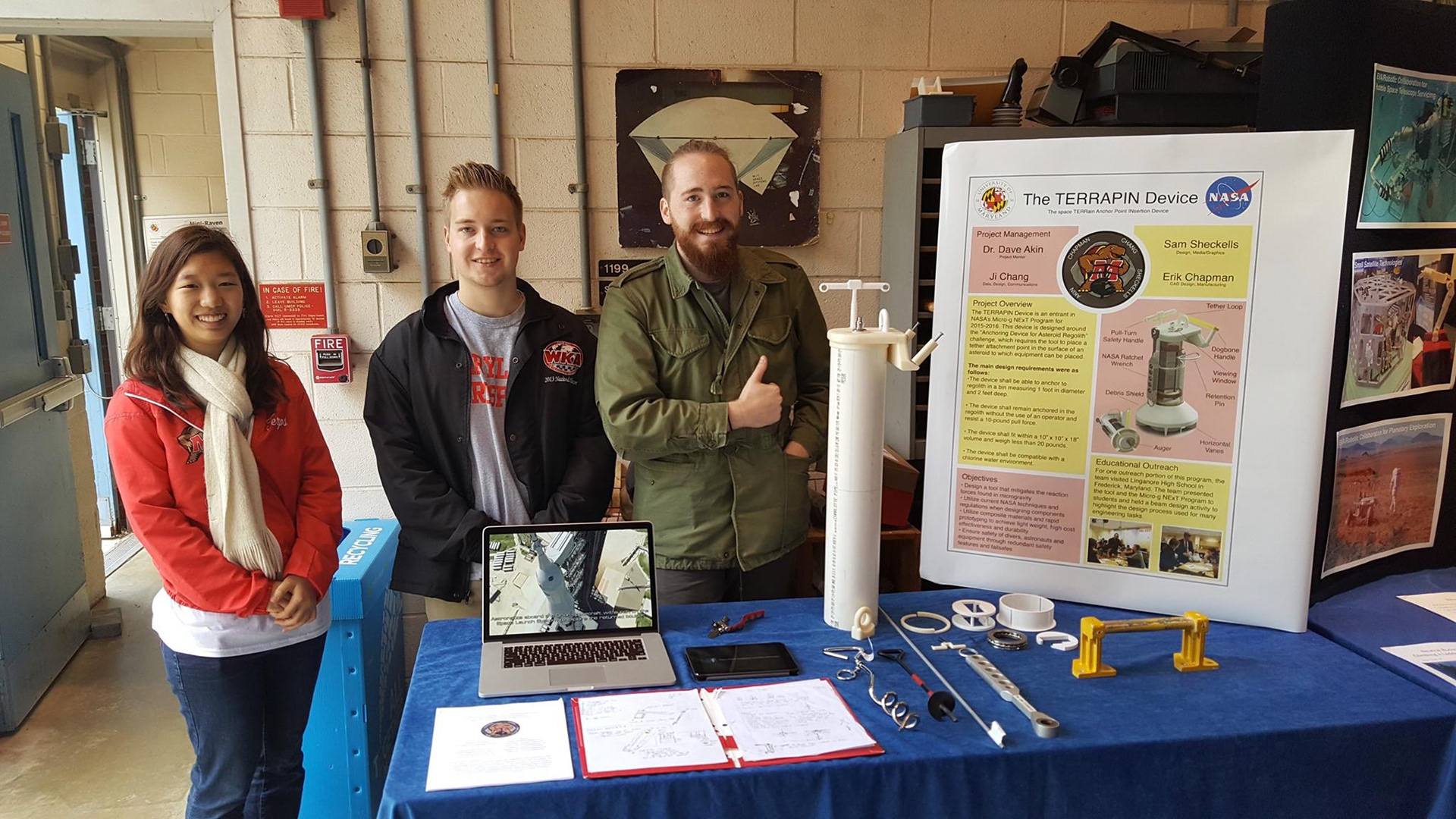 CNC drill machine
(final prototyping)
Stratasys uPrint SE 3D Printer
(final prototyping)
Autodesk Inventor
(3D model, renders)
Workshop Tools
- belt sander, bandsaw, cordless drill, drill press, Dremel tool
Dr. David Akin, 
University of Maryland Neutral Buoyancy Research Facility
Brian Roberts,
 Automation and Robotic Systems, NASA Goddard Space Flight Center
Mark Lastova,
 Instructor, Project Lead The Way, Linganore High School