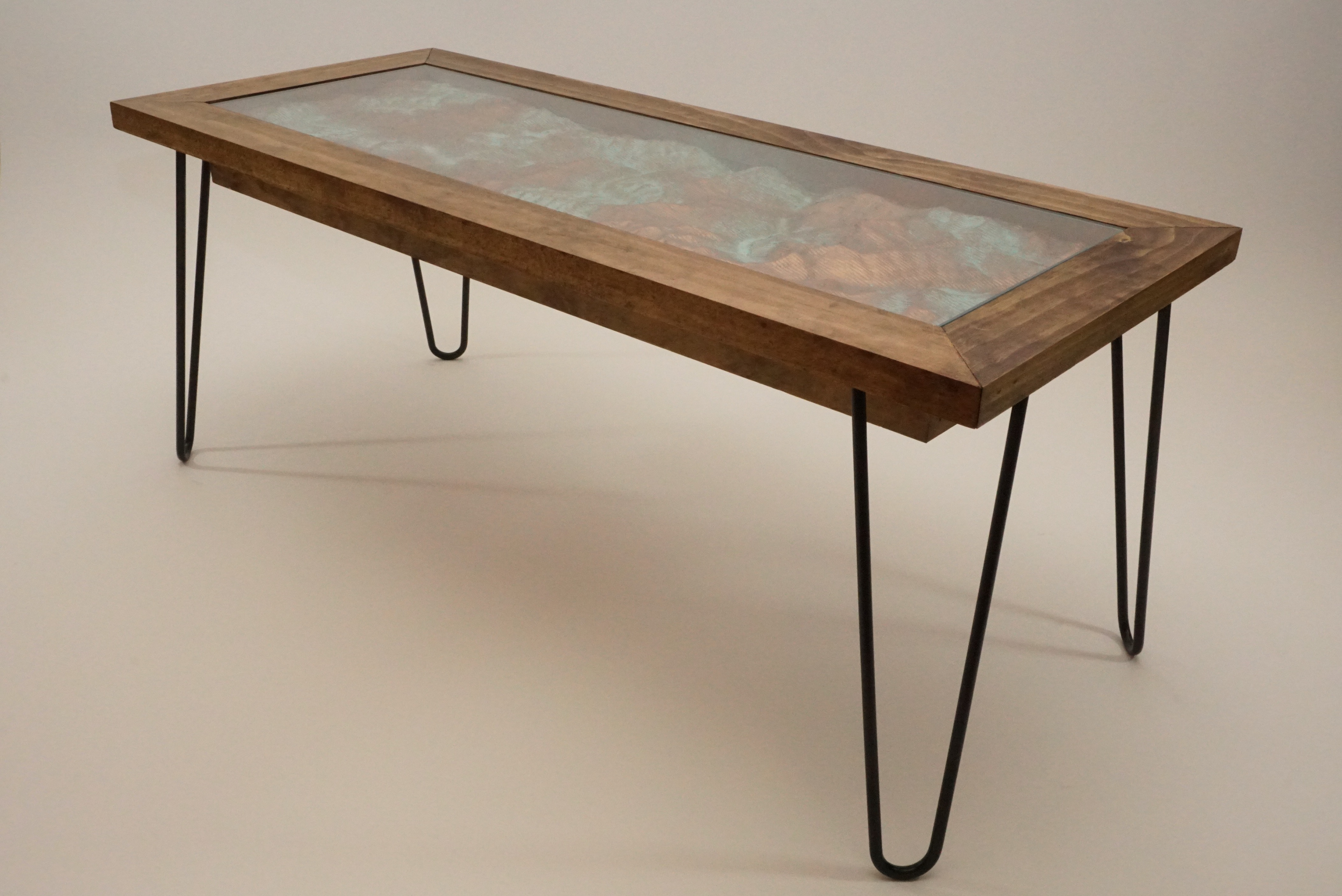 Topography is a coffee table constructed using multiple fabrication and finishing techniques.

The obvious main feature lies in the center of the table surface. This mountainous texture is taken from Google Earth, somewhere in the Himalayas. The texture map of this area was then processed into a 3D surface and manipulated in Autodesk Fusion 360. Once the 3D model was finalized, a sheet of plywood was shaped using a CNC router to model the terrain. To finish the CNC plywood, a coat of copper paint was applied, followed in parts by an oxidizing agent to give a beautiful bluish patina to the topography. A tempered glass top showcases the topography while enhancing the table's function.

The rest of the table was built by hand, using various shop tools, then assembled and stained to accent the copper and blue of the topography. Copper angles hold the frame together and further unify it with the colors in the table top. Steel hairpin legs were attached to give the table a sense of lightness and mimic the triangular shapes found within the Himalayan topography.

Thanks to Cy Keener, University of Maryland professor for guidance with the CNC, and Kevin Sheckells for help making the table frame.