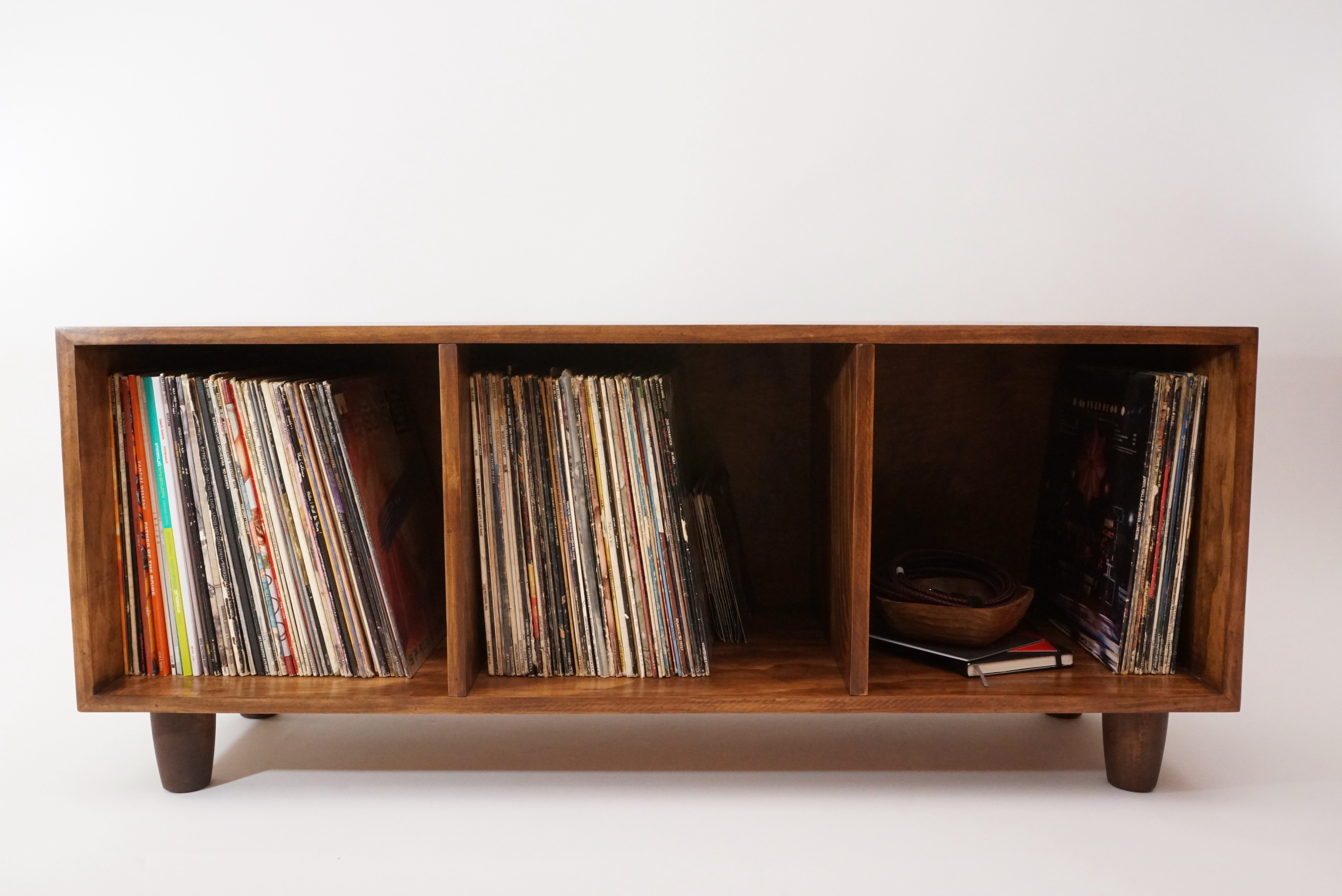 Having just graduated from the Royal College of Art and moved home (for the time being), I bought myself a turntable as a graduation present (a Fluance RT83 for those wondering). I had a few records of my own when I got it, but I also inherited my dad's record collection. It had a lot of good records (Cars, Tears for Fears, Beatles, Phil Collins and more...). However, I had no good place to store them all.
With that said, I made a few measurements, did some quick paper sketches, grabbed some supplies from the hardware store and got to work. The cabinet was designed with a 3:1 ratio on front and square sides, to keep the proportions in check and keep it looking nice and balanced. I did the initial construction with some help from my dad, then went about sanding, filling, and finally staining and assembling. The cabinet was waxed for a final touch and to give it some shine.
The final cabinet measures 45" x 15" x 15" and does a great job of holding my records and turntable.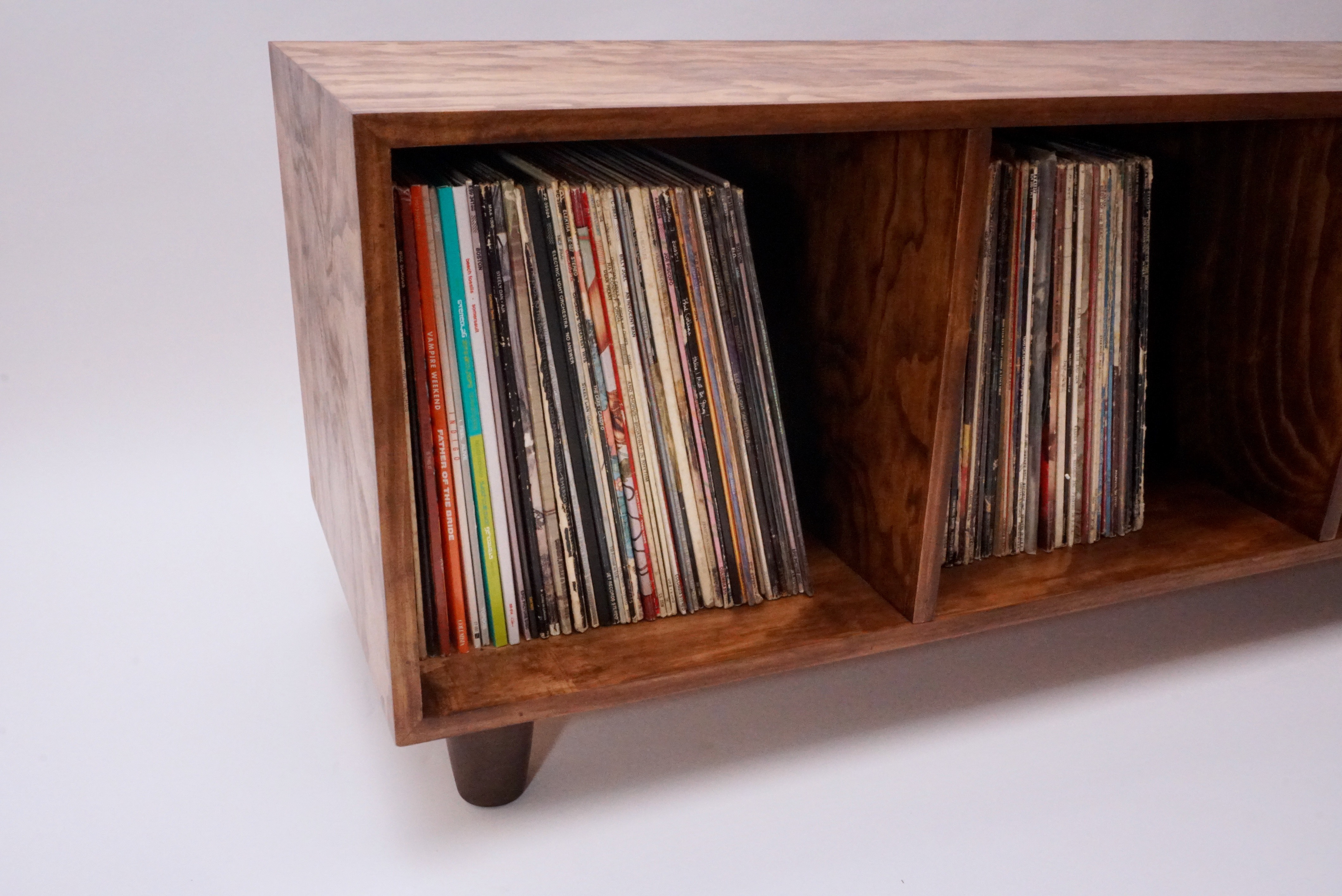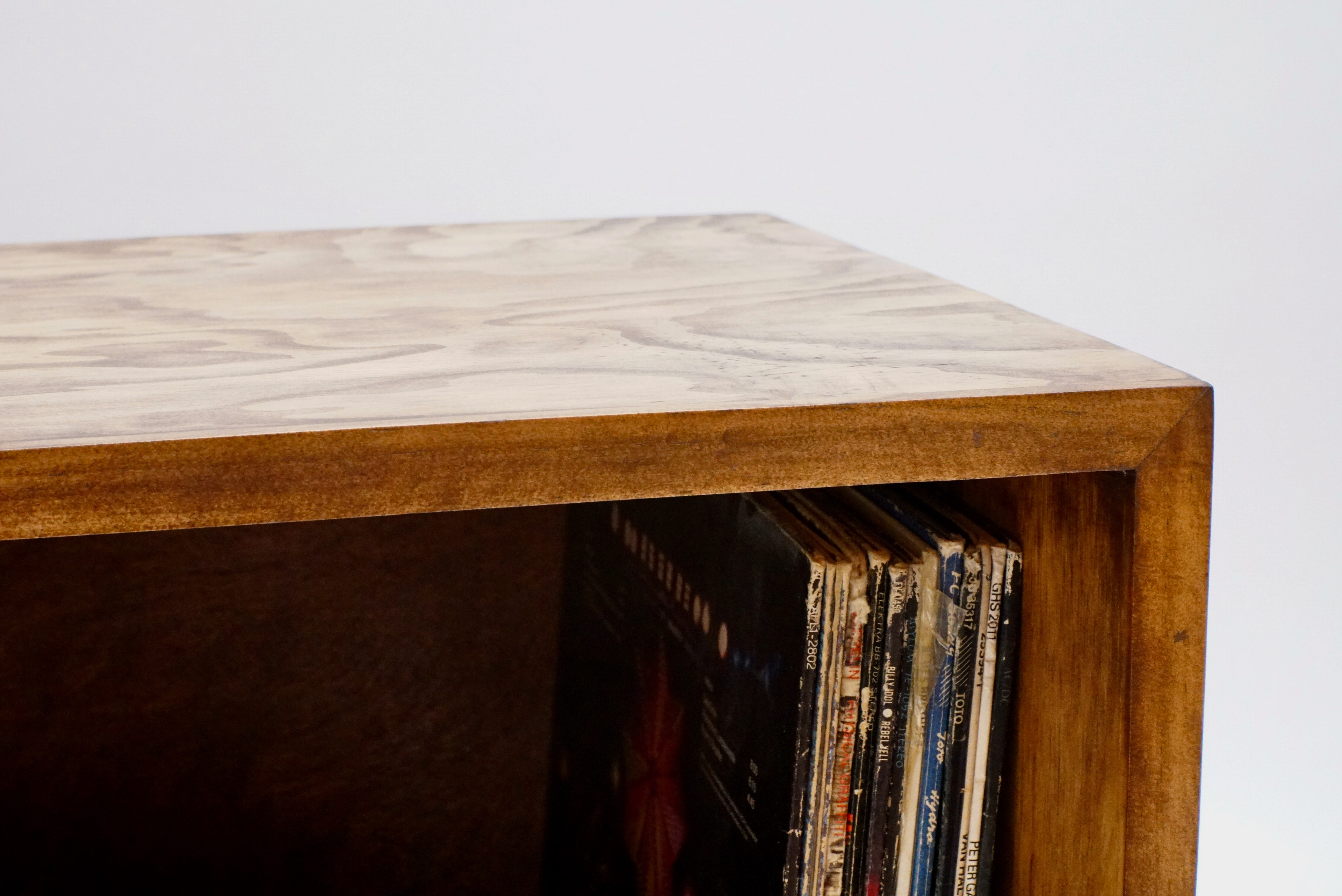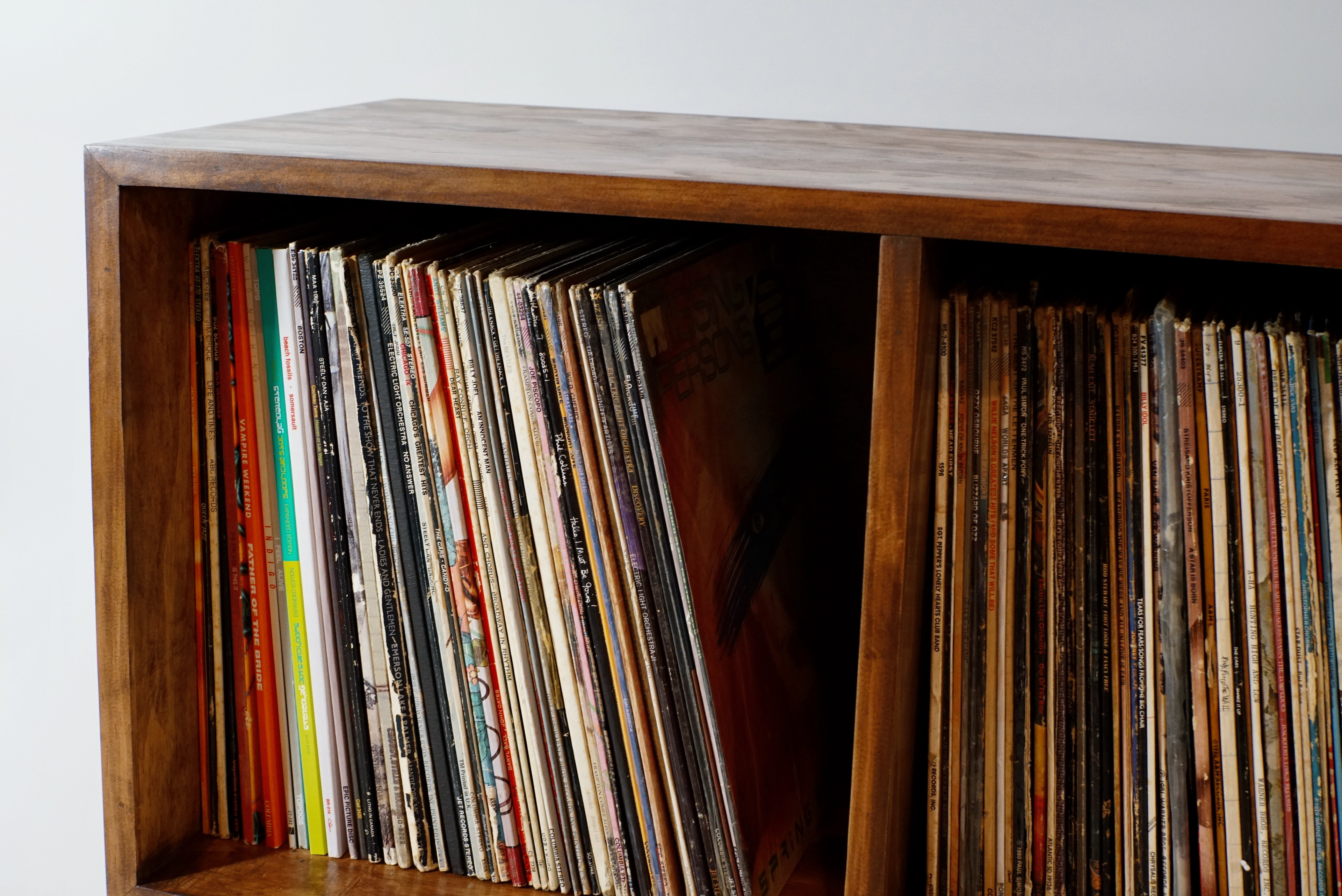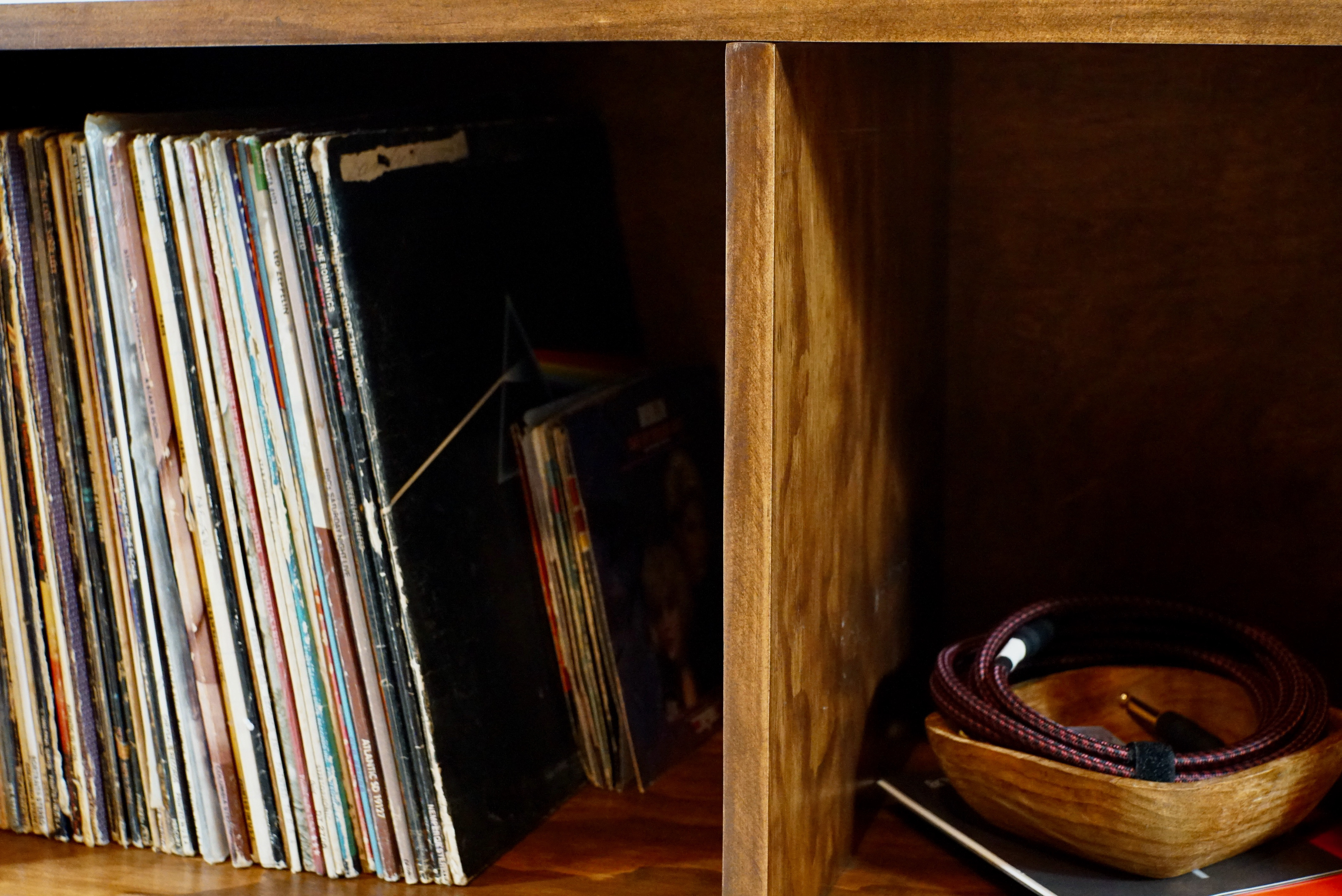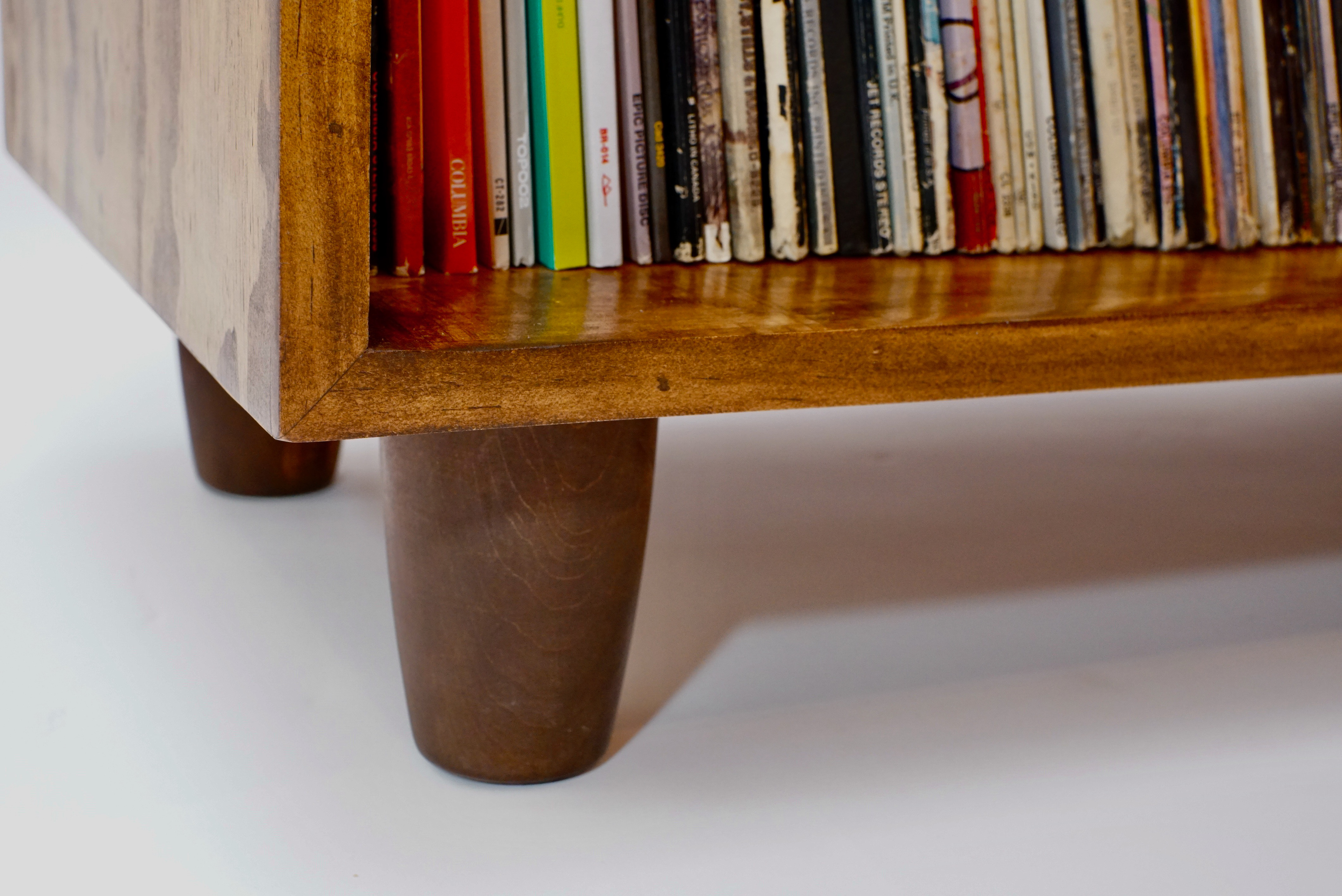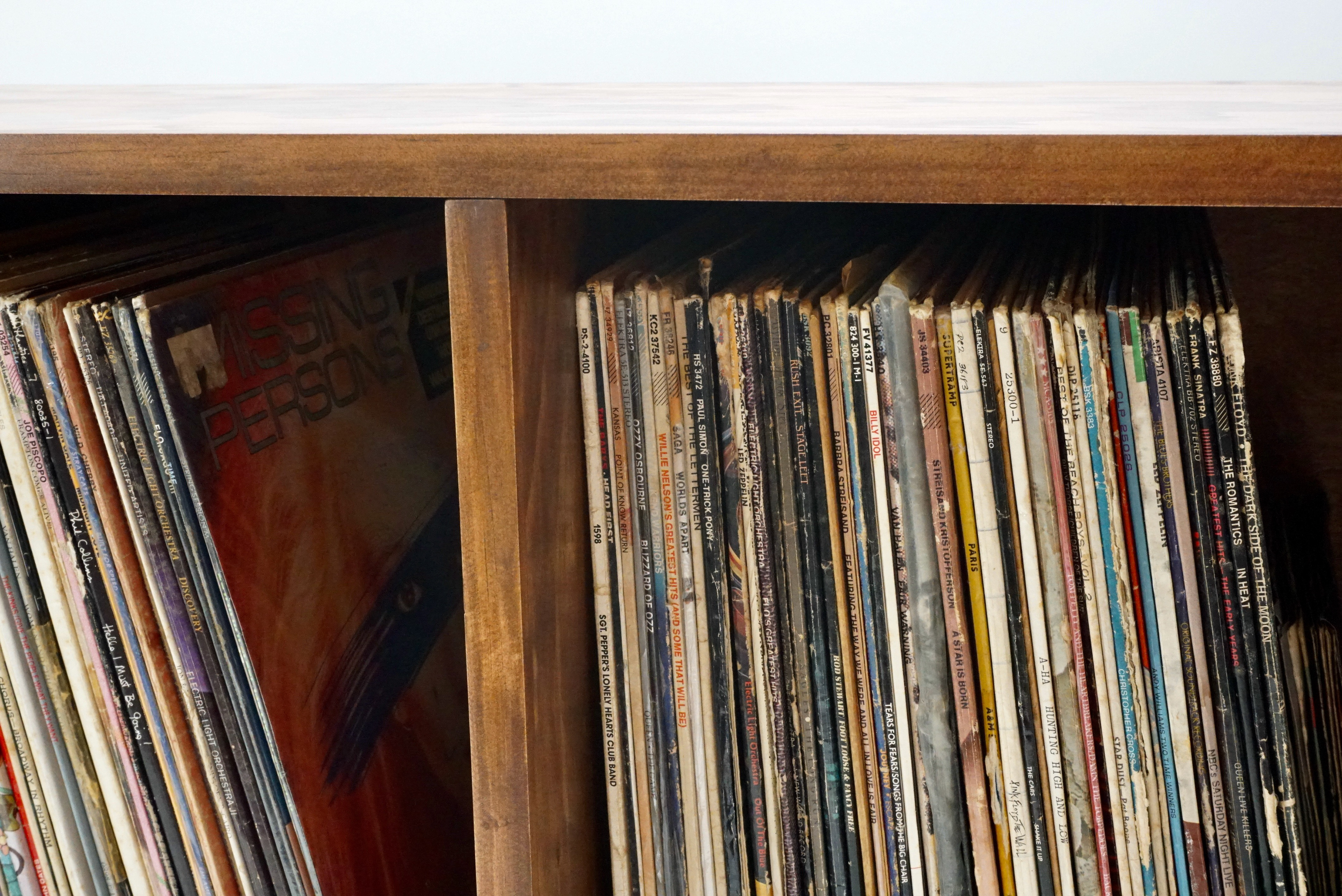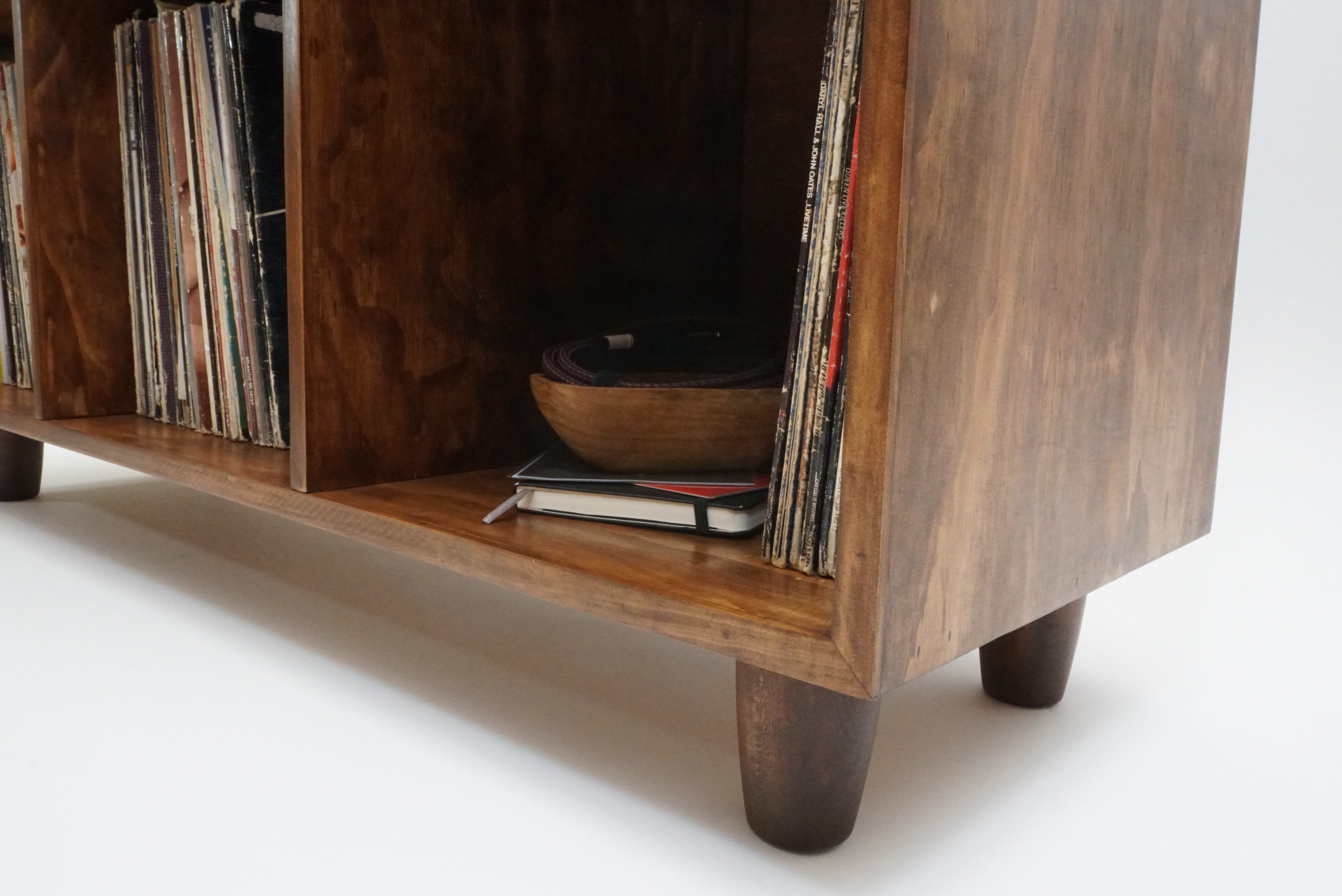 Table Saw

(for final cuts, miters and bevels)
Circular Saw

(for initial rough cuts)
Palm Sander

(and sandpaper)
Brad Nailer and Finishing Nailer

(for assembly)
Wood Stain, Sealer, and Wax